Back to Agenda
Conference Leadership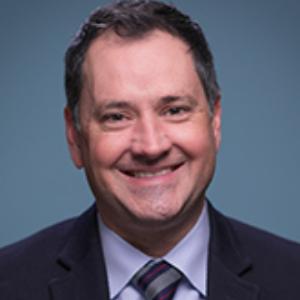 Co-Chair
James Delattre
James Delattre serves as Associate Vice President for Research and Director of the Office for Entrepreneurship and Commercialization where he leads entrepreneurship program development for the Invent Penn State initiative and leads commercialization strategy, resources and support for Penn State's startup pipeline and innovation hub program. He is an alumnus of the Professional Fellows Program of the American Councils for International Education and serves on the board of directors for the New Leaf Initiative. James is principal investigator for Penn State's National Science Foundation I-Corps Site, a member of the advisory board of the Center for Medical Innovation at the Penn State Hershey College of Medicine and serves as secretary of the Penn State Research Foundation.
Prior to joining Penn State, Dr. Delattre worked in nanomaterials and semiconductor startups in central Pennsylvania and Silicon Valley. Dr. Delattre earned his PhD in Chemistry from the University of California, Berkeley, and completed postdoctoral work at the Consiglio Nazionale delle Ricerche at the University of Bari, Italy. Dr. Delattre received his BS with honors in Chemistry from Penn State, where he studied inorganic chemistry and Russian language.
Co-Chair
Ryan Newman
Managing Director - Goldman Sachs
Ryan is a managing director in the Private Wealth Management business in the Consumer and Investment Management Division. He advises Fortune 500 executives, family office groups and Entrepreneurs in the management of their personal assets, as well as assets on behalf of foundations, endowments and pension funds. Ryan is a member of the Private Wealth Management Top Advisors, and is co-chair of the Market Intelligence Group. He also leads new associate business development training for the Private Wealth Management business each year. Ryan joined Goldman Sachs as an analyst in 2001 and was named managing director in 2019.
Ryan is a member of the External Advisory Board for the Schreyer Honors College at The Pennsylvania State University (Penn State) and was co-chair of a fundraising campaign that raised more than $54 million for the Honors College. In 2011, he was awarded the Alumni Achievement
Award by Penn State, and in 2009, he was named the Outstanding Scholar Alumni Mentor by the Schreyer Honors College. Ryan is a chartered financial analyst charterholder.
Ryan earned a BS in Economics with a minor in Philosophy from the Schreyer Honors College at Penn State, where he was also a Schreyer Scholar.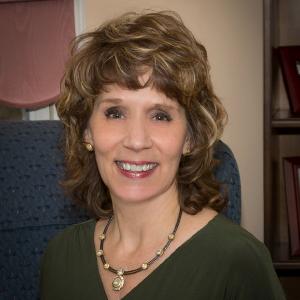 Co-Chair
Kelly Szejko
A leading advocate for the investment and entrepreneurial communities for over three decades, Kelly Szejko works to advance the missions of associations and non-profit organizations through executive leadership, signature programs and professional support services.
In 2015, Invent Penn State reached out to Kelly and her team to leverage their expertise in launching high-profile venture conferences. This event is a result of that partnership.
In addition to her work with Penn State, Kelly currently serves as President of the Pittsburgh Venture Capital Association
(PVCA) and Executive Director of its flagship event, the 3 Rivers Venture Fair. She started her career with the PVCA
as Executive Director in 1997 and was unanimously voted in as the organization's first female President in 2010. Three years later, Kelly was named President
of the Association for Corporate Growth Pittsburgh Chapter, a position she still holds today.
Additionally, Kelly serves as the President/Executive Director for three other non-profit associations, the National Association of Corporate Directors
Three Rivers Chapter, the Turnaround Management Association Pittsburgh Chapter, and SIOR Western PA Chapter.
Under her care, Kelly has grown these associations through exceptional membership management, quality programming and incomparable attention to detail. Her success, she claims, is a testament to her trusted team, network of professional partners and volunteers who share her work ethic and dedication to the associations under her leadership.